We are so grateful for the outpouring of support at our HOPE Helps Narcan Pop-Up yesterday at North Pole Party Store. Due to Community Members, Radio/TV station coverage, HOPE thru Navigation Partners, Collaborators, and Volunteers helping get the word out, we put over 100 Narcan kits in the hands of our community members. This is what Community Collaboration looks like!
If you weren't able to attend, we have more opportunities for you to access FREE life-saving Narcan kits and fentanyl testing strips. HOPE thru Navigation in partnership with COPE Network has planned two more pop-up events in response to the uptick in fentanyl related deaths and overdoses in our area.
Tuesday, April 18th, we'll be on Paterson and Burdick Street across from Family Health Center from 12:30pm-3pm (weather permitting).
Tuesday, April 25th, we'll be at the HOPEtN R&R at Westnedge and Park Place from 11am-1pm.
Please SHARE widely with folks who may want/need FREE NARCAN Kits & Fentanyl testing strips. If you have questions or would like to volunteer, please reach out to us at 269/775.1221 or officeofhopeinfo@gmail.com.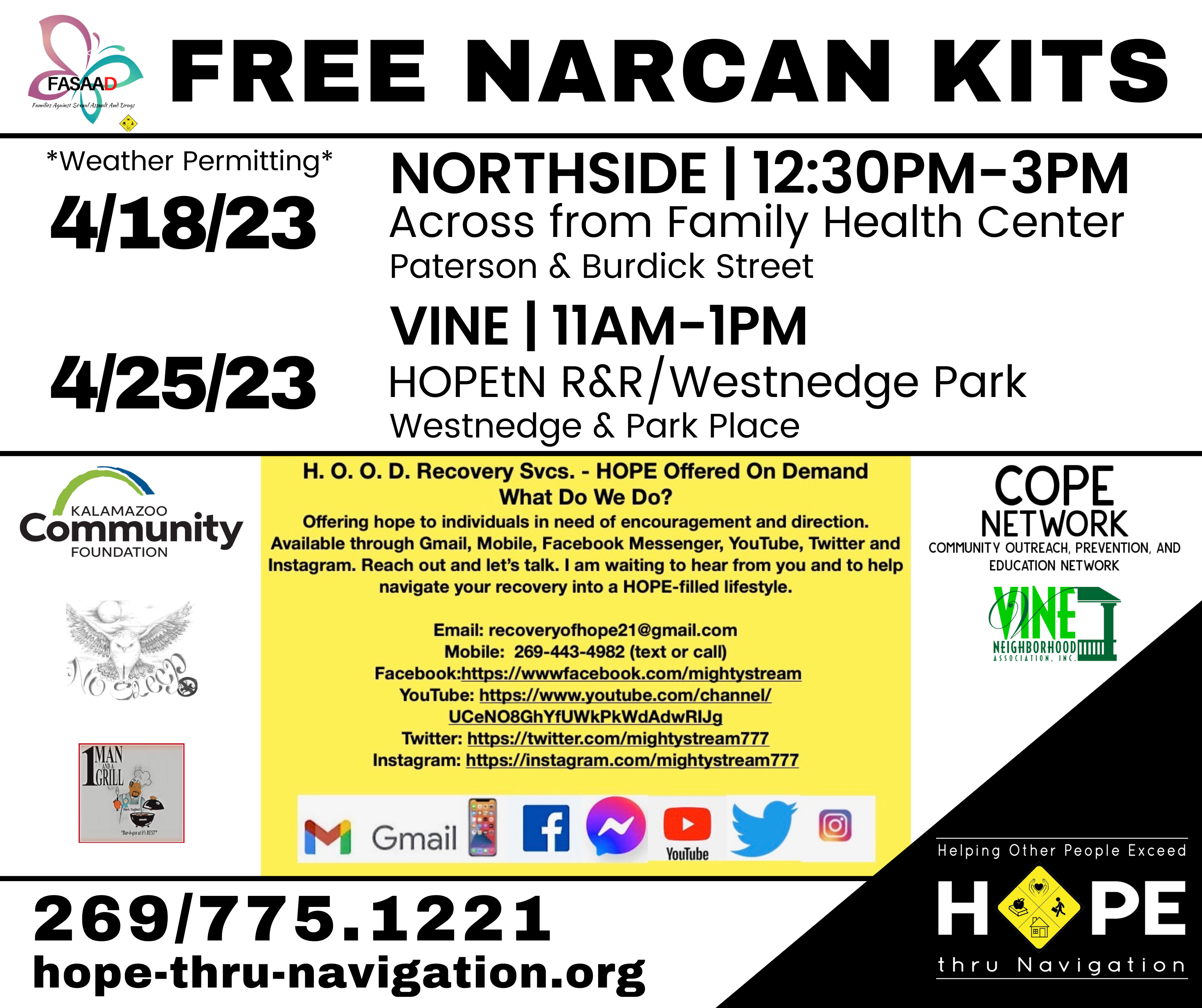 Check out news coverage and photos from our 4/15/23 HOPE Helps Narcan Pop-Up below, as well as flyers for upcoming pop-up events.
#NarcanSavesLives #NeverUseAlone #HOPEHelps #CollaborationIsOurSuperPower